Selamat Datang di Portal Orang Tua / Wali
Sistem Informasi Akademik 4.0
Login Orang Tua/Wali
---
[Announcement!] Enrollment for the Supplementary Semester 2022/2023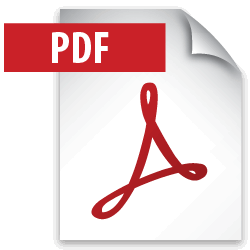 Dear fellow students,

Regarding the Supplementary Semester Academic Year 2022/2023, we would like to inform you of some announcements:
1. The Supplementary Semester of the academic year 2022/2023 will begin on Monday, June 5, 2023, and will end on Friday, August 4, 2023. Detailed information of the Supplementary semester is in the academic calendar attached. Also we attached the file of "Academic Calendar" for Supplementary Semester.
2. Please be informed that Academic Advising with your academic supervisor is scheduled from May 22 - May 26, 2023.
3. Be sure that you have done the academic advising with your academic advisor and complete all the financial liabilities as the requirement to do course registration (KRS). Should you have questions about the tuition fee please kindly contact the Finance Department at email: fdi.finance@k-eduplex.net.
4. Please be informed that course registration (KRS) will be held on May 29 - June 2, 2023 in SIAKAD. Please refer to the following tutorial video https://www.youtube.com/@sutekimataer9311.
5. Your course registration/ KRS must be approved by your Academic Advisor (AA) in order to join or enter the class. Please contact your AA to get his/her approval in SIAKAD.
6. We also attach the Academic Calendar 2023/2024 for 1 year (Odd, Even, and Supplementary Semester). Please kindly read it.

You can login to the SIAKAD system with the following steps:
1. Download the 'Civitas' application on Playstore or IOS with the following link:
a. Android version: https://play.google.com/store/apps/details?id=suteki.co.id&hl=id
b. IOS version: https://apps.apple.com/id/app/civitas/id1580888079?l=id
2. Input the Username / ID with your Student Identification Number (Nomor Induk Mahasiswa)
3. Input the student account password (by default) using the KTP NIK (if there is no NIK then use the date of birth with the format "yyyy-mm-dd", example: 1993-09-29)
4. Click Enter Login
5. Login is successful

If you have trouble logging in, you can see the Civitas application manual attached along with this email.

That's all from us. Should you have any questions, please let us know by replying to this email.

Thank you for your attention.
God bless you.
---
Kalender Akademik
Jakarta International University
---